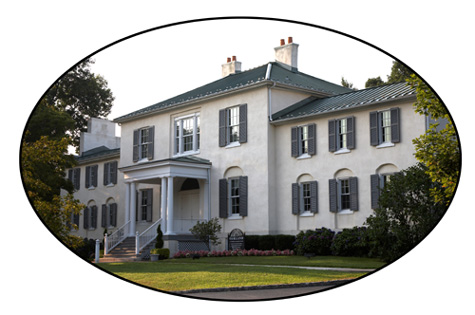 Why You Should Do a Home Inspection

  A home inspection is an objective visual examination of the physical structure and systems of a home, from roof to foundation. A home inspection is the equivalent of a physical examination from your doctor. When problems or symptoms of problems are found, the inspector may recommend further evaluation or remedies. A home inspection summarizes the condition of a property, points out the need for major repairs and identifies areas that may need attention in the near future.

  Buyers and sellers depend on an accurate home inspection to maximize their knowledge of the property in order to make intelligent decisions before executing an agreement for sale or purchase.      A home inspection points out the positive aspects of a home, as well as the maintenance that will be necessary to keep it in good shape. After an inspection, both parties have a much clearer understanding of the value and needs of the property. Being armed with the right information will help you make a good decision and feel great about it. Not doubt about it, buying real estate is not a stress-free event but a home inspection will relieve some of the strain.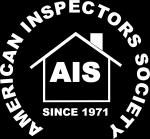 1571 Ga. Hwy. 178

Lyons, Ga. 30436

Office Phone: 912-526-5482

Cell Phone: 912-246-0849

Email: southernhomeinspections1@gmail.com

SERVING THE SOUTHEAST PORTION OF GEORGIA FOR OVER 12 YEARS!

  Thank you for taking the time to visit our site. My name is Rhett Jay of Southern Home Inspections, serving the southeast portion of Georgia for over 12 years with quality home and building inspections.

I am certified member of The American Inspector Society and a state licensed HVAC contractor for 31years. I have performed over 10000 home inspections around the southeast portion of Georgia  and all satisfied clients.

Buying a home can be one of the most stressful purchases you will make in your lifetime and we would like to help remove that stress. With a thorough inspection, you can rest assured that the home you have purchased is everything you want it to be and more. We feel that buying a home should be a joyful occasion and are here to help make your decision as worry free as possible.

We believe and practice uncompromised honesty and integrity through the inspection process, as we work for you not the real estate companies.   

                                                                                                                Thanks Rhett

Home inspector, Home Inspections, Building inspections, Building inspector, Home inspector Vidalia Georgia, Home inspector Lyons Ga, Home Inspector Dublin Georgia, Home Inspector Statesboro Georgia, Home inspector Baxley Georgia, Home inspector Swainsboro Georgia , Home inspector Mt.Vernon Georgia, Home inspector Claxton Georgia, Home inspector Metter Georgia, Home inspector Jesup Georgia, Home inspector Glenville Georgia, Home inspector Reidsville Georgia, Home inspector Toombs County Home Inspector, Laurens county home inspector, Bullock county home inspector, Emanuel county home inspector, Trutlen County Home inspector, Telfair County Home inspector, Jeff Davis county Home inspector, Long County Home inspector, Appling county Home inspector, Coffee County Home inspector, structural inspector, Hazelhurst Georgia Home inspector, McRae Georgia Home inspector, Glenwood Ga Home inspector, Bacon county Home inspector, Evans county Home inspector, Georgia state certified home inspector, Dublin Ga. Certified home inspector, Stateboro Ga. Certified home inspector, Georgia Home Inspector, Gerogia Home Inspecton Service, Georgia Certified Home Inspector, State Licensed, Professional Georgia Home Inspector, electrical inspection, electrical inspector, plumbing inspection, plumbing inspector, structural inspections, structural, inspector, insulation inspections, foreclosure inspector, foreclosure inspections, HUD home inspector, Gerogia Pre listing inspections, Georgia prelisting inspector, Georgia Real Estate Inspector, Georgia Roof, vents, flashing and trim Gutters and downspouts, Skylights, chimneys and roof penetrations, Eaves, soffits and fascia, Decks, stoops, porches, walkways, railings, Grading and drainage, Basement, foundation, and crawlspace, Heating systems, Cooling, Main water shut off valves, Interior plumbing fixtures, Accessible drainage sump pumps, Electrical service and meter box, Main disconnect and service amperage, Electrical panels, breakers, and fuses, Grounding and bonding, Electrical GFCI's and AFCI's,  Fireplaces, dampers, and hearths, Insulation and ventilation, Garage doors, safety sensors, and openers